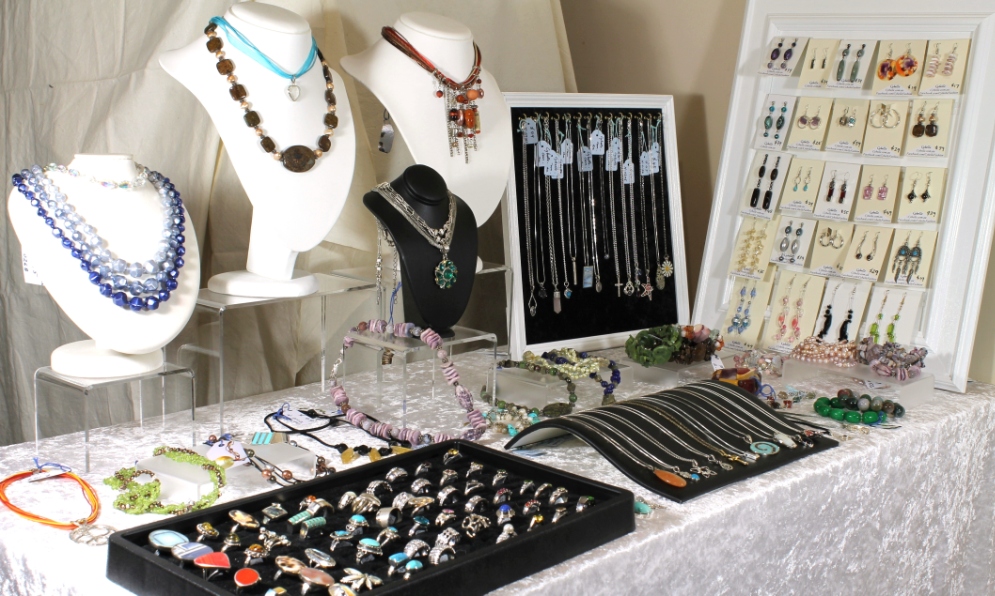 Our Story
We began Cybelle in 1997, with a plan to provide individually designed and crafted items of fashion jewellery made by local artisans, a small range of hand-made accessories, fashion clothing by local designers, and various hand-made gifts.
Initially, we started out by operating stalls at inner city Sydney markets – Bondi, Glebe, Balmain, Roselle.
Our business developed in two ways – supplying showcases filled with individually designed and crafted jewellery to fashion retailers on consignment, and selling individually designed jewellery and accessories at charity functions, art exhibitions, festivals, openings, and markets.
A little later we opened our shop in Glebe Point Road, Glebe (Sydney), selling individually designed fashion jewellery, innovative clothing by student designers, handmade fashion accessories, and ceramic art.
At Cybelle we have always been pleased support the work of upcoming jewellery and fashion design students from leading innovative institutions like the University of Technology Sydney and UNSW Art & Design.
With the economic downturn of 2008-2009, we temporarily reduced operations at Cybelle. However we are now back to normal, with our new website and a Social Media presence on Facebook (Facebook.com/CybelleFashion) and Pinterest (Pinterest.com/cybellefashion).
Our concentration is now mainly on designer-crafted fashion jewellery, and in addition to our website, we occasionally open pop-up stores at fashion locations in Sydney and Melbourne. We are planning a new permanent shopfront location in Sydney in the near future.
We thank all our existing customers and friends for their ongoing support, and we look forward to working with our new friends to provide exciting and exclusive jewellery.
Our Products
Our products at Cybelle are sourced exclusively from local designer artisans, especially those from leading edge institutions such as UNSW Art & Design and University of Technology Sydney.
We commission our group of designer artisans to craft interesting and unusual individual one-off items of fashion jewellery, as well as a small selection of other accessories.
We also search for a limited number of interesting vintage items, which we think our customers will like.
Supplying items that are unique and one-off ensures that our customers always look stunning and attract attention, admiration and emulation.
Our jewellery and accessories are very affordable and we are very pleased offer free shipping worldwide.