Moonstone Circle Silver Filigree Ring
$38.00
1 in stock
This intricately designed and crafted vintage-style ring features a raised, polished Moonstone circle, countersunk in an engaging, filigree openwork, Sterling Silver shoulder setting, on a D-shaped band.
Like a piece of solidified moonlight, this Moonstone gem — the alternative birthstone for June — has a shimmering luminescence which emanates in a luna glow. (This is called adulaescence, after an early Moonstone mine site at Mt Adula, Switzerland).
Size & Fit : Ring size: 5.5/L; Ring Width (widest point): 1.2cm/0.47in; Gemstone diameter: 8mm/0.31in.
Materials : Moonstone, Sterling silver (hallmarked 925)
Wear It With : This delightful, classic style ring will enthuse a captive audience.
It is sufficiently subtle to be worn with any of your outfits, but will naturally lighten up your darker shades, especially black, navy and grey.
This ring will also provide an inspiring match for your other Moonstone and Sterling Silver jewellery.

Welcome to Cybelle - Fashion Jewellery and Accessories
Our fashion jewellery and accessories at Cybelle are sourced exclusively from local designers and artisans, and we have been pleased to support those who are learning their practice at leading institutions like UNSW Art & Design and University of Technology Sydney.
We commission the designers and artisans we use to craft individual and unusual one-off items of fashion jewellery, including earrings, rings, necklaces, bracelets and brooches and a small selection of other accessories such as bags.
We also spend some time searching for a limited number of interesting vintage items, those we think our customers will like.
Supplying items that are unique and individual ensures that our customers always look stunning and attract the maximum amount of attention, admiration and emulation.
Our fashion jewellery and accessories are very affordable and we are very pleased offer free shipping worldwide to everyone.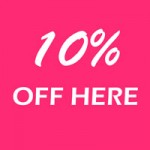 Join our newsletter for 10% off your next purchase
© copyright 2019 CYBELLE all rights reserved