Turquoise Double Teardrop Earrings
$29.00
1 in stock
These delightfully elegant earrings feature a small, polished Turquoise gemstone teardrop, suspended below a larger wire Sterling Silver openwork teardrop design, which adds aesthetic perfection by repeating the teardrop shape.
These earrings are fastened by Sterling Silver hooks.
Intricate, appealing and colourful, these double-teardrop Turquoise and Silver earrings will always create an admiring audience.
Size & Fit : Earring drop: 3.5cm/1.32in; Gemstone length: 9mm/0.41in ; Gemstone width: 6mm/0.25in; Earring width (widest point): 8mm/0.38in.
Materials : Turquoise, Sterling Silver
Wear It With : These earrings are suitably delicate and subtle to be worn with most outfits, but will look especially good with black, white or denim.
You can nicely match your other Turquoise and Sterling Silver jewellery with this birthstone for the month of December.

Welcome to Cybelle - Handmade Gemstone Jewellery and Vintage Jewellery
Cybelle gemstone jewellery is handmade by local Australian designers and makers, particularly the students we engage who are learning their practice at leading Australian institutions including the University of NSW Art & Design Department and the University of Technology Sydney.
We commission our designers and makers to craft individual and unusual one-off items of gemstone jewellery, including necklaces, pendants, chains, earrings, rings, bracelets and brooches and a small selection of other accessories.
We also spend time searching for interesting and unusual vintage items that we think will appeal to our customers.
Supplying handmade items that are unique and individual ensures that our customers always look stunning and attract a maximum amount of attention, admiration and emulation.
Our jewellery is always affordable, and we are very pleased offer free shipping worldwide to all our customers.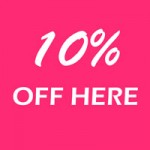 Join our newsletter for 10% off your next purchase
© copyright 2019 CYBELLE all rights reserved